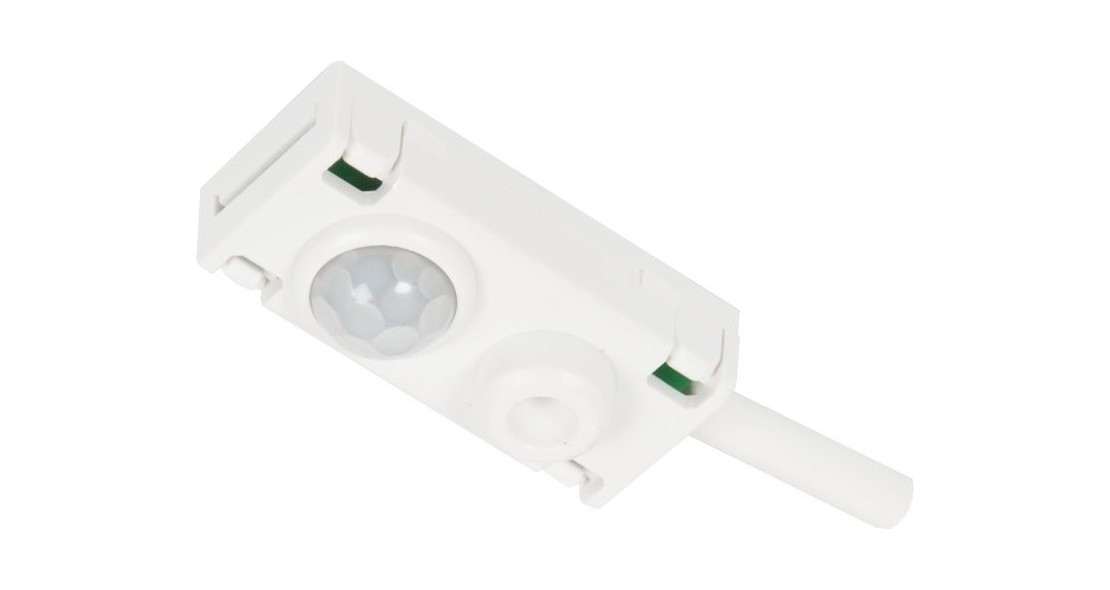 This Self Learning Sensor is an out-of-the-box standalone solution consisting of an LED driver and small sensor, already built into the luminaire. Luminaires fitted with this sensor solution are ideal for refurbishment projects, as well as for new offices, corridors, open plan areas and storage areas. Allows to renew office lighting by using existing wires and switches, to make it more energy efficient without any programming. As a standalone solution, Self Learning Sensor has no need in physical or electrical connection to any other external lighting components such as control panels, dimmers or common sensors.
Key features:
Stand-alone, inbuilt lighting control solution for LED luminaires
Fully automatic setup through smart learning function
Optimized occupancy detection for different situations
Light level compensation over entire life cycle (CLO)
Automatic daylight harvesting
No programming, configuration or external control wiring
General data:
Operating temperature range, °C: ta -20…+50
Control range: 5…5000lux
Protection class IEC: III
Ingress protection code: IP30
Dimensions: 32.4×1.5×14.5mm
Weight: 0.02kg
Note: The temperature difference between the detection target and the background must be at least 4 °C
Products:
Self Learning Sensor         Integrated self-learning sensor and driver for lighting control
Detection diagram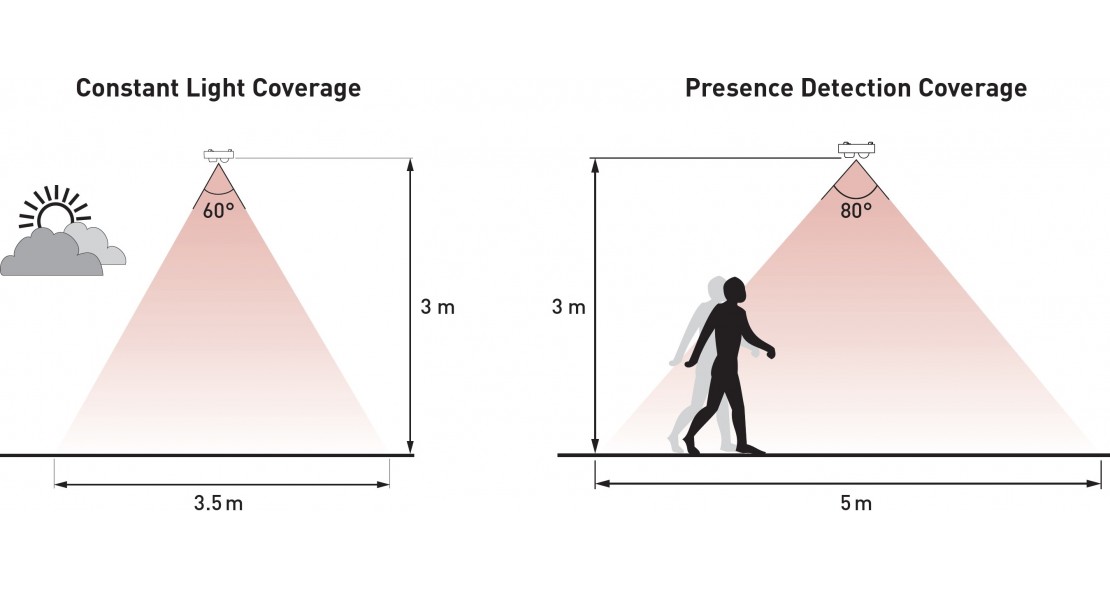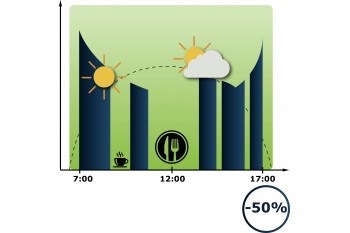 If the area becomes vacant, human presence isn't detected and the lighting isn't needed in the environment the Self Learning sensor send signals to the luminaire to go into energy saving mode. It dims the light smoothly so the change of lighting level doesn't disturb other people sitting or working nearby. In areas with windows energy additionally is saved by daylight harvesting. The Sensor  functionality also prevents daylight sensors in luminaires in close proximity to each other from interacting and starting to malfunction (so called waving effect). Constant lumen output (CLO) functionality reduces initial over-illumination, and ensures that the light output level can be guaranteed during the whole life time of the LED module. Application: are ideal for all office areas including work spaces, conference rooms, corridors, break-out rooms, administrative areas, stairwells and similar applications in schools and hospitals.
Energy saving
These sensors ensure lighting is only on when and where it is needed. The sensors can bring huge benefits in terms of energy management as they enable sunlight harvesting, automatic dimming, and sensing the presence of people. The lighting is only on when actually required so cost savings are considerable. Energy saving – typically between 30% and 50%.
Constant light output
Energy saving is achieved when the daylight harvesting and the occupancy detection are activated. The initial light level is set at approximately 85-90 % to avoid over-illumination of new luminaires (CLO). This is close to the designed luminaire light level, which will be maintained over the entire life cycle generating further energy saving. The sensor fade down time is made slow enough (3.5 min) to make reduction in light level invisible for the eye.
Self-learning
Utilising 60-100 hours of automatic learning, the sensor learns about the surrounding environment and detects changes in lighting conditions from other luminaires and light sources. Or Self Learning Sensor Mobile app, can be used to set desired parameters for each single fitting by the end user, Android supported mobile device which has a flashlight, would do the work.
Advantages of Self Learning Sensor
Simple installation: Luminaire fitted with this sensor is as easy to install as a simple switched luminaire. No control wiring, programming or configuration is needed.
Self-learning: sensor uses 60-100 hours to learn about its environment – external daylight conditions, and other luminaires around it.
OR
Via-flashlight: parameters transfered to system using Adroid phone flashlight.
Smart energy savings: Compared to a simple switched luminaire, this sensor brings added features – presence detection, daylight harvesting and seamless and comfortable dimming.
Note: If there is a need to restart the learning process, i.e. during a layout change of an office, the luminaires can be reset to start the learning period. You can reset either a single luminaire or an entire electrical circuitry with multiple luminaires.