Following our Survey and Design, we will produce a comprehensive survey and report detailing:
– Current energy consumption: detailed and project overview
– Proposed energy savings: detailed and project overview
– Carbon reduction: detailed and project overview
– Installation cost: if applicable
– Cost analysis including payback periods
– Funding options available
We understand that financing new technologies can be a challenge whether your project is big or small. If you do not have a budget set aside for your investment, we have a number of options available to you: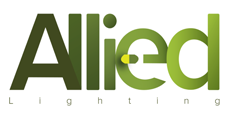 Allied can offer a self-funding scheme through our own in house investment vehicle offering the following benefits:
– CASH POSITIVE: No money upfront. Your monthly leasing cost will be covered by your energy savings.
– FIXED COST: Fixed Rates for the length of the agreement, making budgeting easier.
– RISK FREE: Our 5 Year Lamp Guarantee covers the entire lease term. We will provide replacements free of charge.
– ECA APPLICABLE: Every payment is 100% allowable against tax.
– BEST TERMS: With totally flexible terms of 1 to 5 years we can tailor the repayments to suit your needs.
– FUTURE PROOF: You own the lighting outright at the end of the term*, and our 50,000 hour rated LEDs will save your company money for many more years after that†.
*Subject to nominal charge. All quotations are subject to status. † If an Allied Luminaire is on for 24 hours a day it is rated for 6.2 years, 12 hours a day – 11 years, 6 hours a day – 22 years.
Carbon Trust Implementation Services and Siemens Financial Services have combined forces, and together are offering financing options to all types of organisations, who have been trading for more than 36 months and are seeking to reduce their own energy use. New, more efficient equipment should lower energy bills and with financing payments calculated so that they can be offset by anticipated energy savings, the financing option is designed to pay for itself. The independent carbon saving assessment is undertaken by Carbon Trust Implementation Services while the financing is provided by Siemens Financial Services.
Financing can be arranged through the scheme's Carbon Trust Accredited Suppliers like Allied Lighting.
http://www.carbontrust.com/

Salix is a scheme that provides interest-free funding to organisations in the Public Sector, to promote investment into energy efficient technologies. It allows these bodies to improve the energy efficiency in their buildings, lower their energy bills, achieve their CRC targets and improve their eco-credentials.
Our Allied luminaire range has been installed into numerous projects in the public sector using Salix funding. Funding from Salix is released in stages, and often on a first-come first served basis.
We have the experience and expertise to help you secure funding or can apply on your behalf:
For further information please visit the Salix Finance website.
http://www.salixfinance.co.uk/home.html

Allied's luminaires are Eco-friendly AND Tax Deductible. The Enhanced Capital Allowance (ECA) Scheme is designed to encourage businesses to invest in energy-saving equipment. As part of the Climate Change Levy Programme, it will support the UK to reach its Kyoto target of reducing carbon emissions by 20%.
Under the Energy Saving Equipment part of the Scheme, businesses can claim enhanced tax incentives or relief into products that meet certain energy-saving criteria. Being a carbon accredited supplier Allied luminaires are eligible under the scheme. This means that regardless of your size, sector or location – if you pay UK Corporation or Income Tax, you can claim this relief. It provides 100% first-year capital allowances.
For further information visit these sites:
http://etl.decc.gov.uk/etl
http://www.hmrc.gov.uk/capital-allowances/fya/energy.htm